Scenes of daily life in the city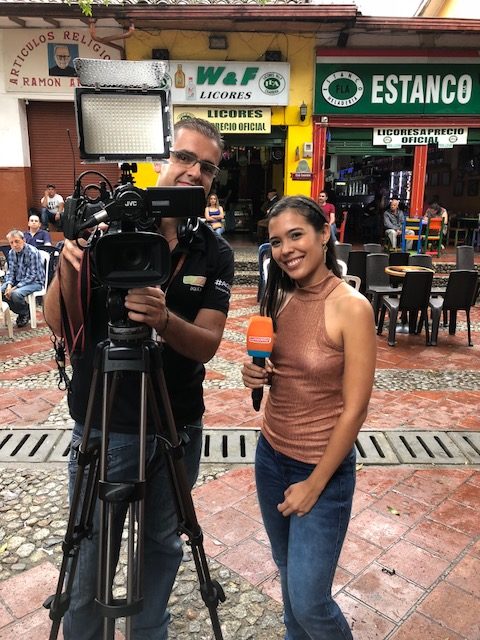 Reporting the news from Sabaneta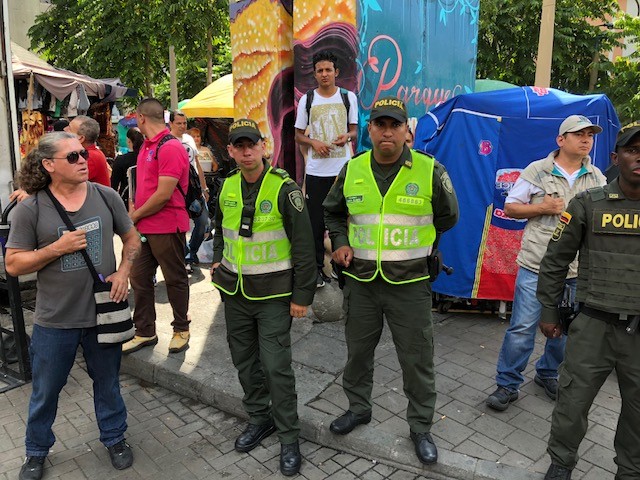 Medellín's finest make Medellín safer than most U.S. cities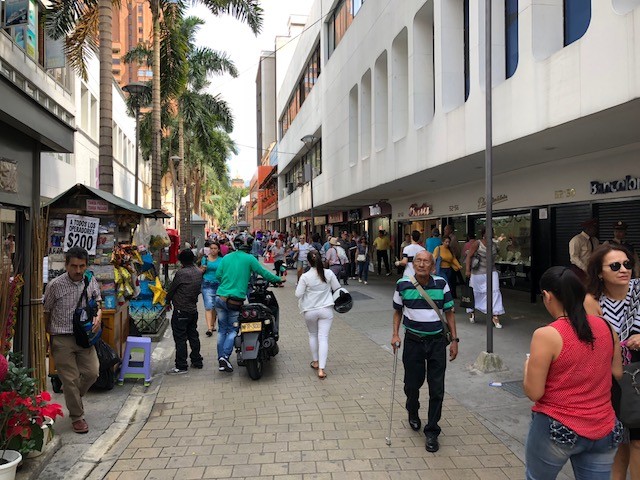 Pedestrian streets abound in downtown Medellín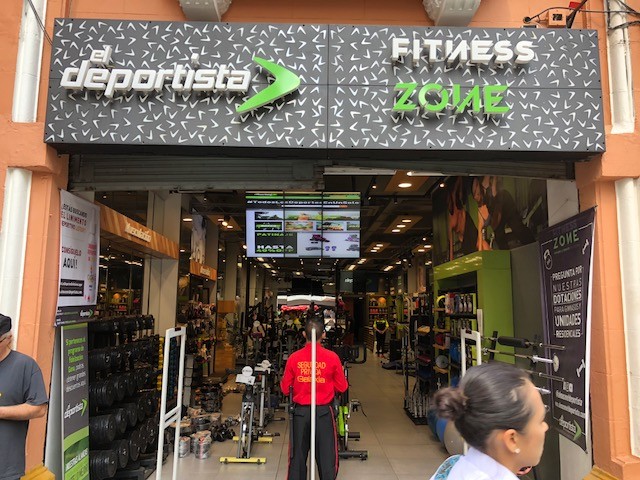 Sporting goods stores are all over the city.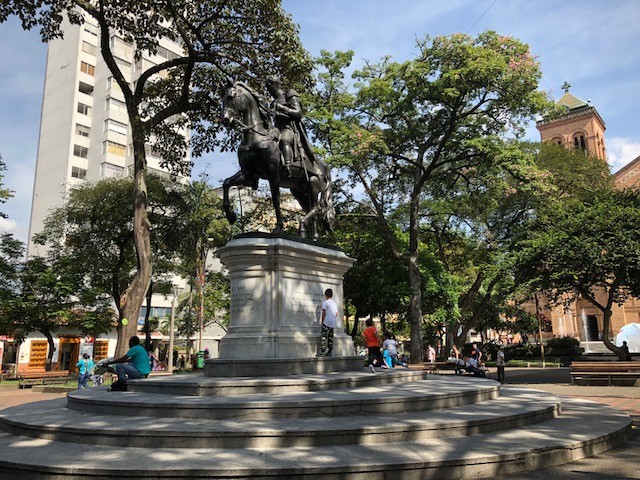 Beautiful monuments are found all over Mefellín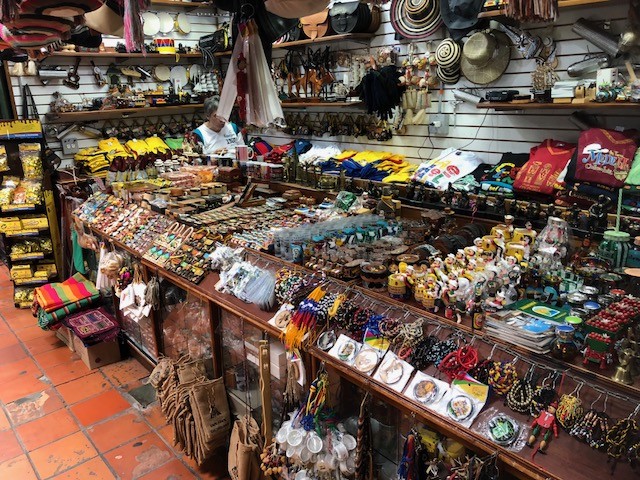 Beautiful hand-crafted souvenirs are found all over the city at affordable prices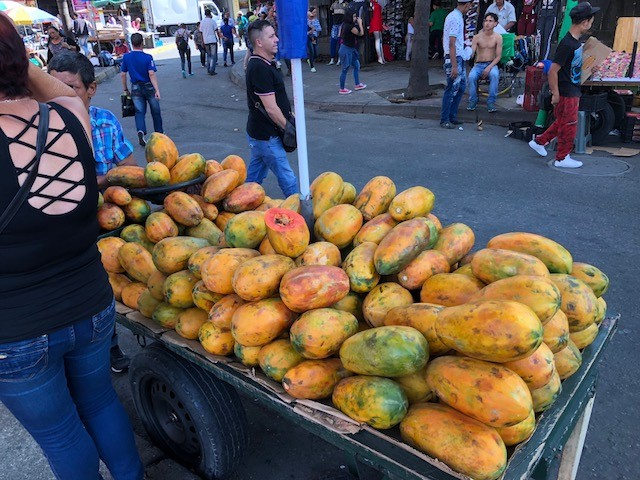 Papaya is just one of the tropical fruits available at bargain prices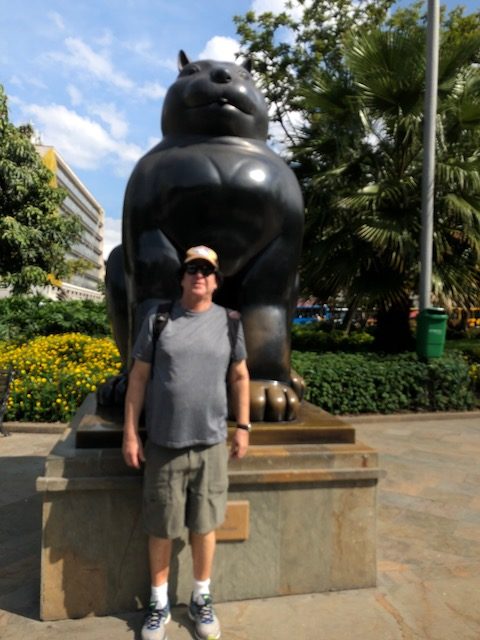 Christopher Howard standing in front of one of Botero's magnificent sculptures.
Rent-free bicycles are one way to get around Medellín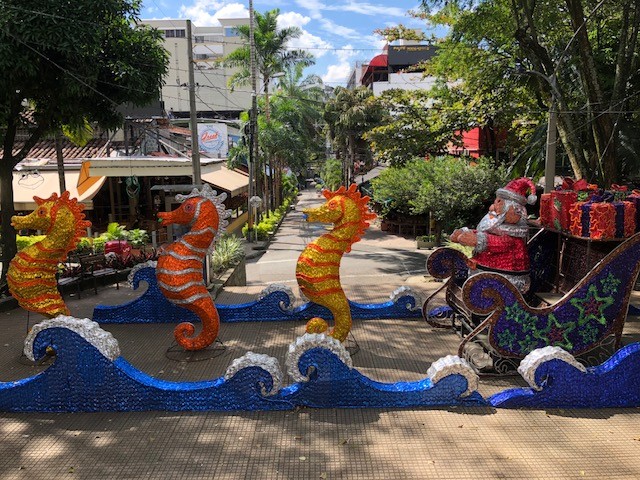 Christmas is celebrated all over Medellín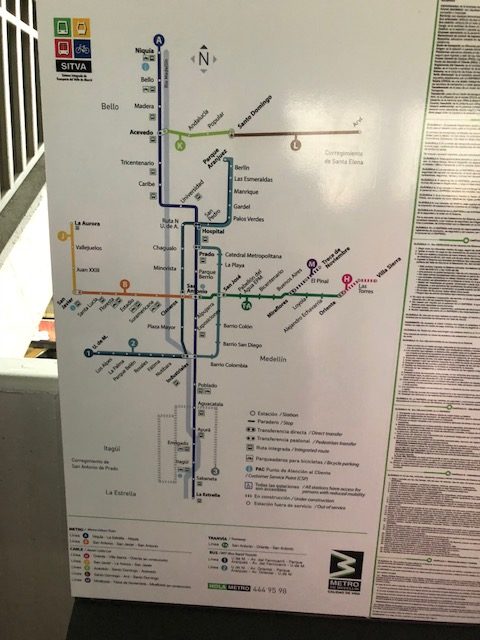 Easy to read maps of Medellín's light rail Metro System are found at all of the stations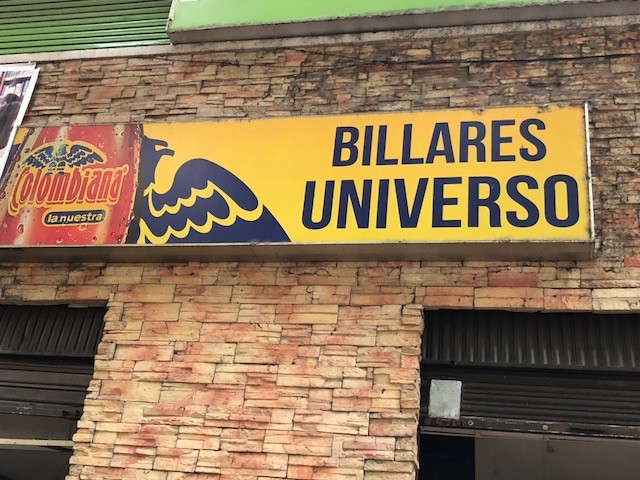 Anyone for pool?
Wine lovers can find an ample variety at Medellin's supermarkets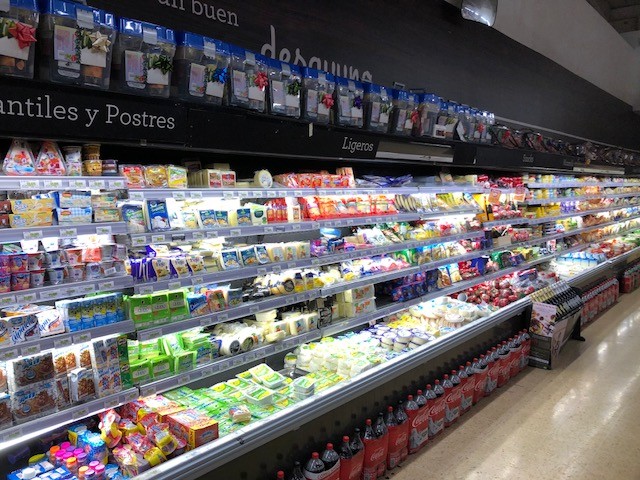 An wide variety of foods are found at the Carulla supermarket chain in Medellín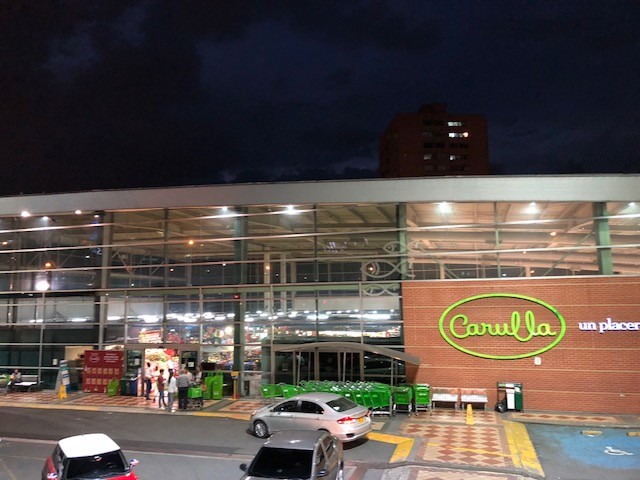 Carulla is one of the city's best supermarkets.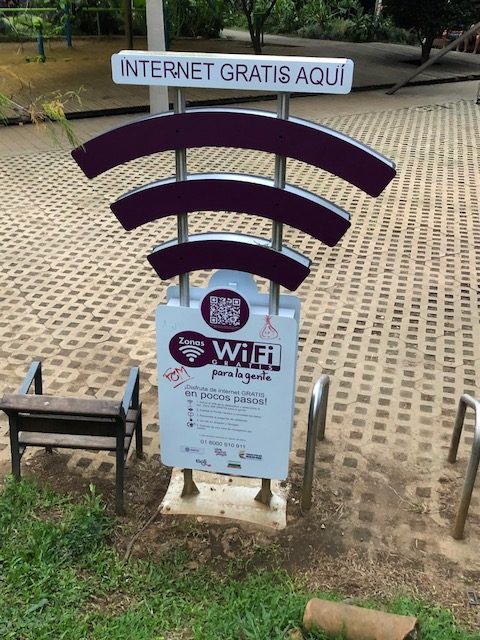 Free WIFI is available all over the city of Medellín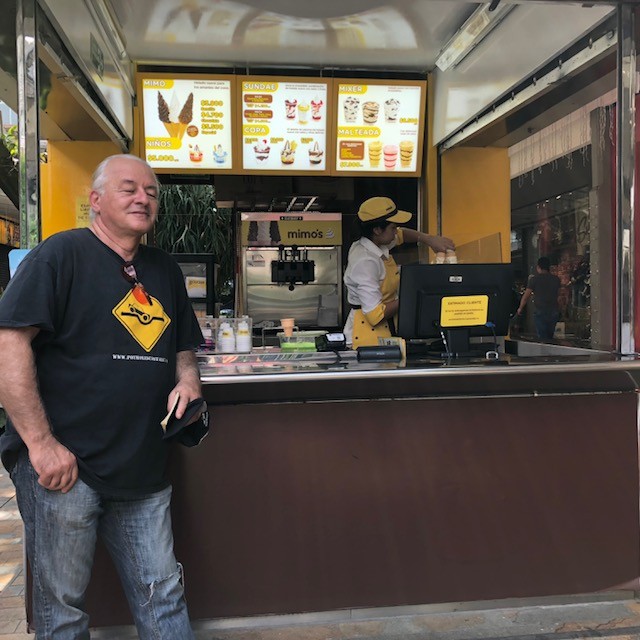 Buying a mouth-watering ice cream cone at one of the Nemo's chain stores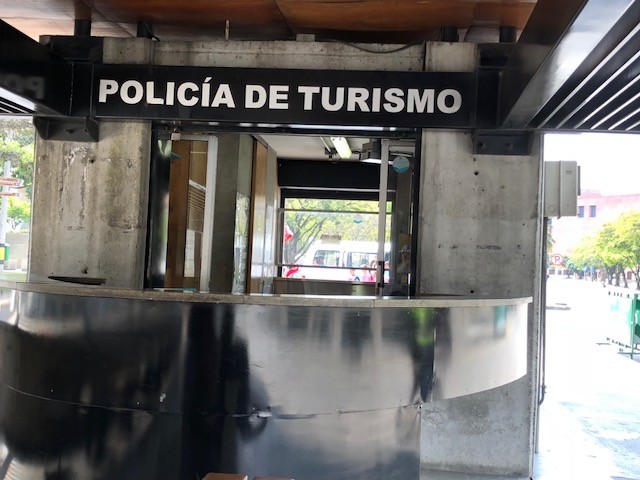 The city's Tourism Police help make for a safe city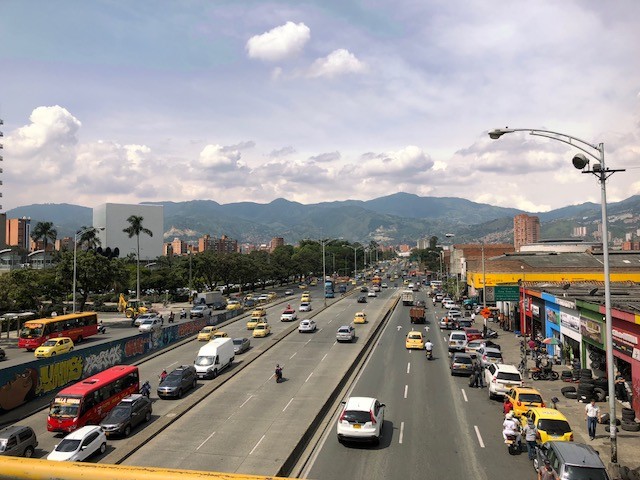 One of Medellín's busy thoroughfares make it easy to get around the city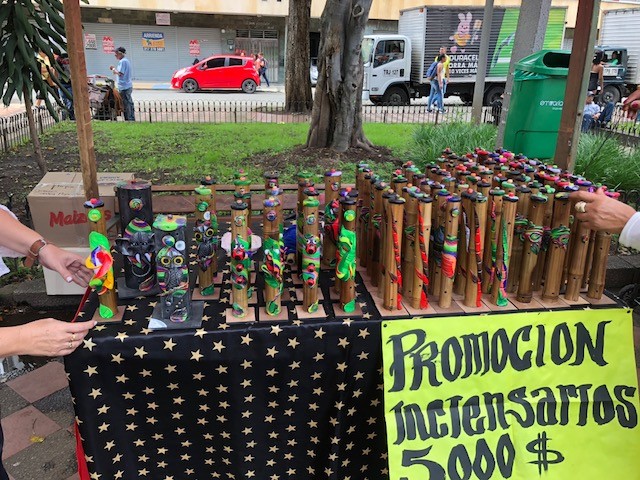 Outdoor crafts fairs are usually held on weekends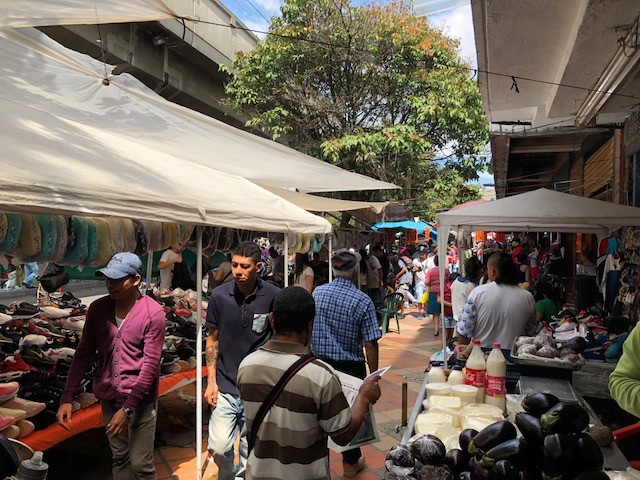 One of Medellïn's open-air street markets where everything is a bargain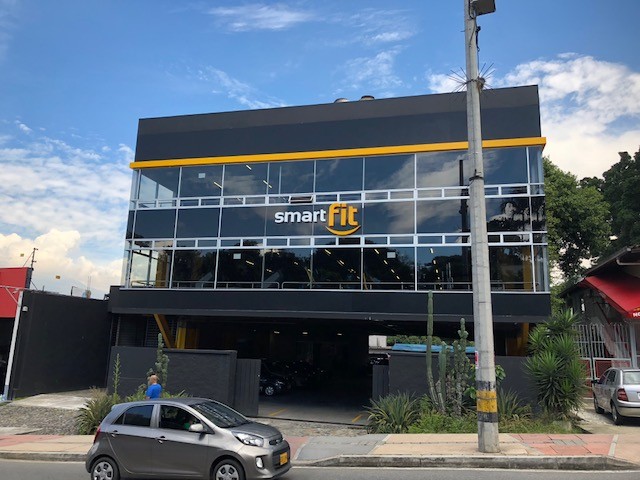 A state of the art gym in Medellïn's Poblado neighborhood
Medellïn's Envigado neighborhood is filled with trendy restaurants
A steak dinner for around $12.00 U.S.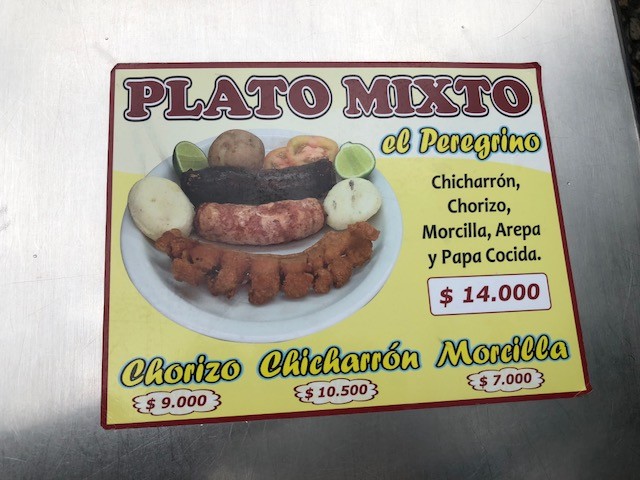 A huge lunch for a over $4.00 US.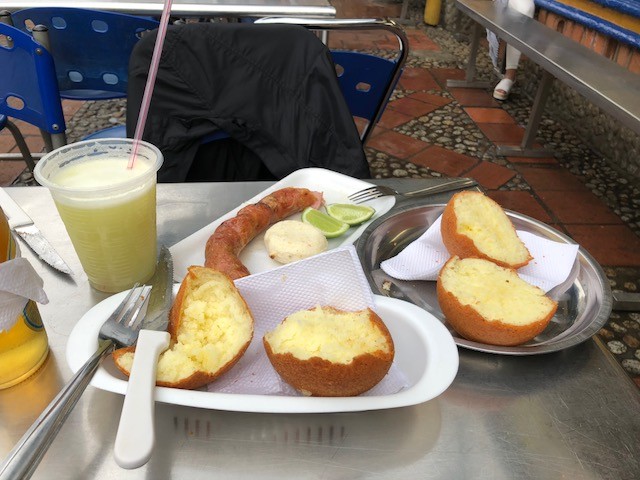 Buñuelos are a typical food found all over Medellín and Colombia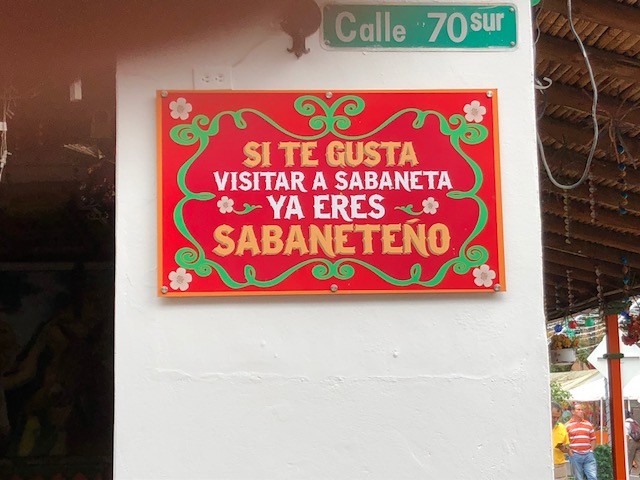 A plaque on the side of a building in Medellin's Sabaneta neighborhood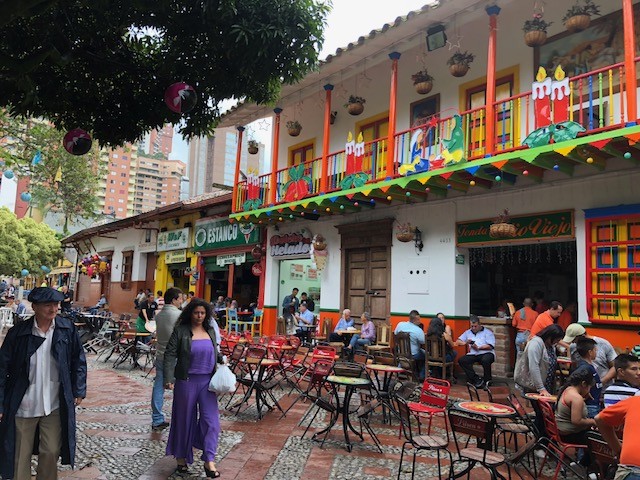 A colorful restaurant in Medellin's Sabaneta neighborhood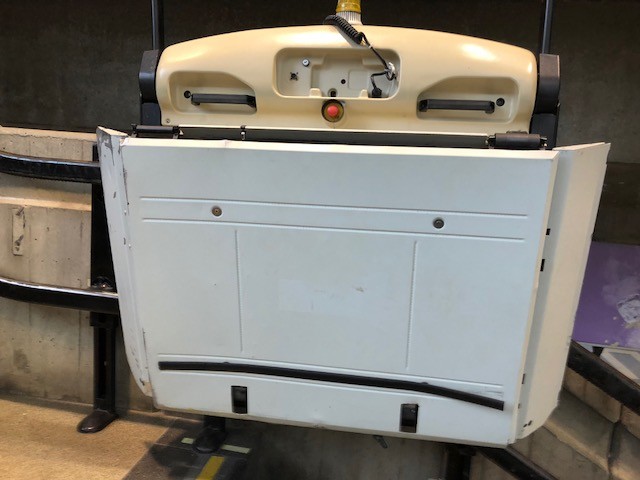 A special elevator for disabled people at one of the city's Metro Rail stations.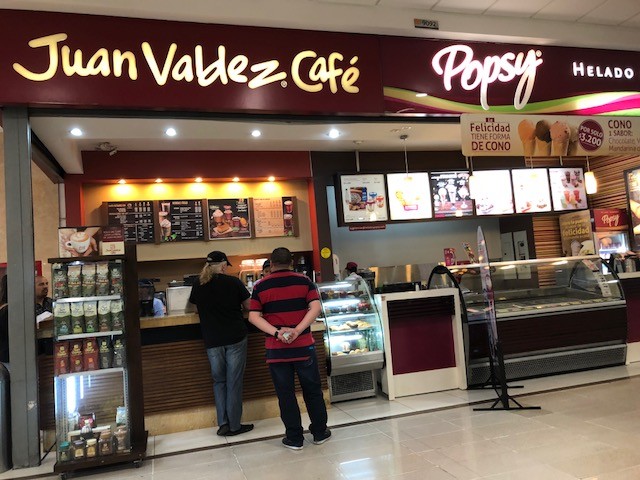 The Juan Valdez coffee shop chain is the local equivalent of Starbucks but much better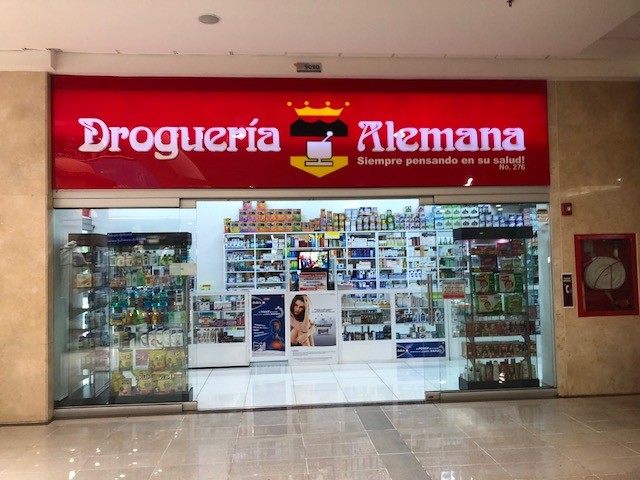 One of Medellín's inexpensive drugstores where almost anything may be purchased over the counter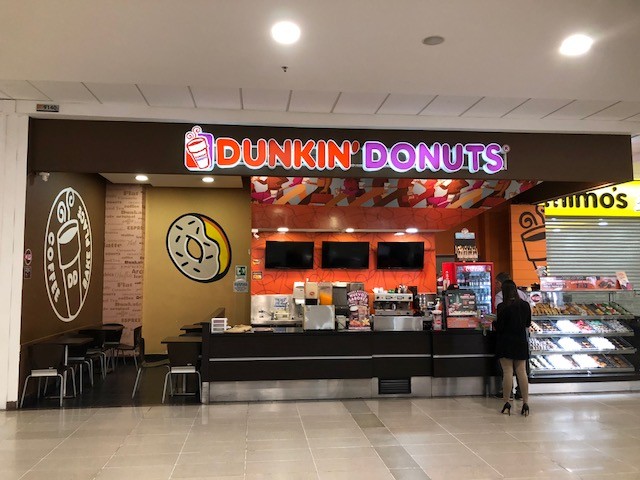 Anyone for doughnuts?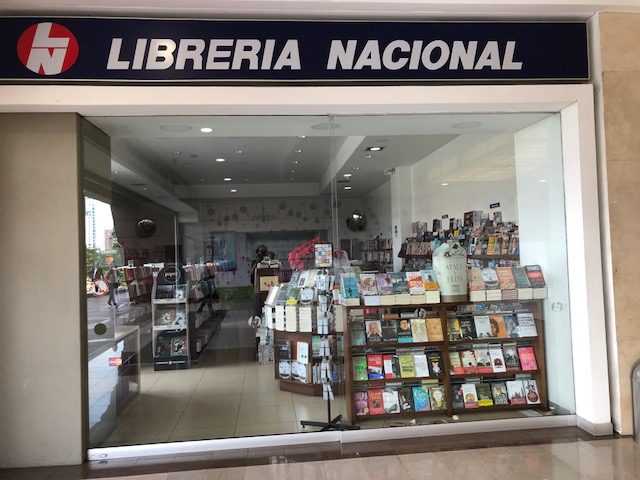 One of many bookstores where expats can find books in Medellín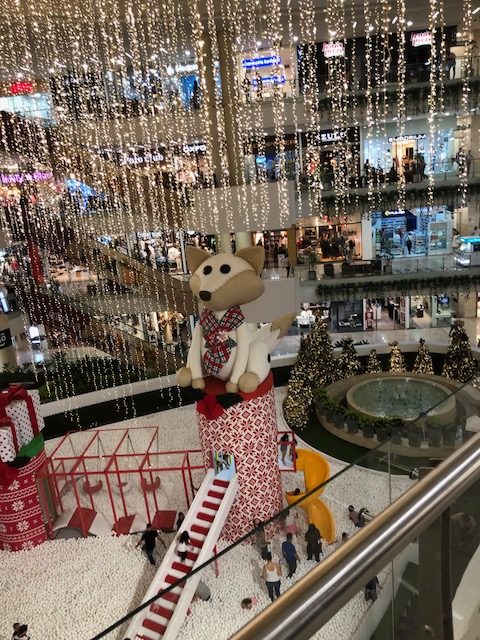 Christmas at one of Medellin's huge shopping malls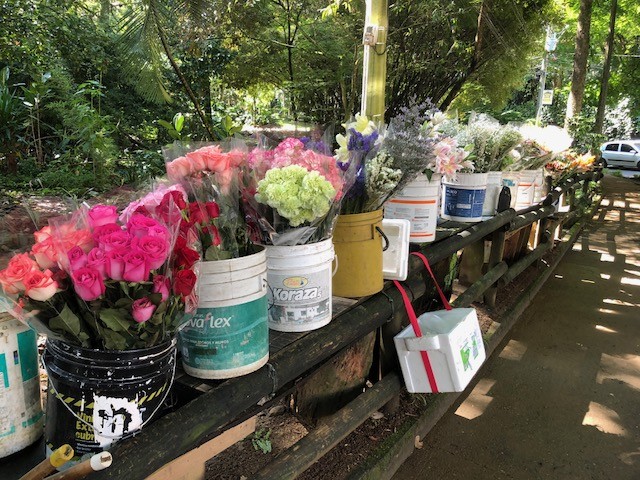 Some of the most beautiful flowers in the world are exported from Colombia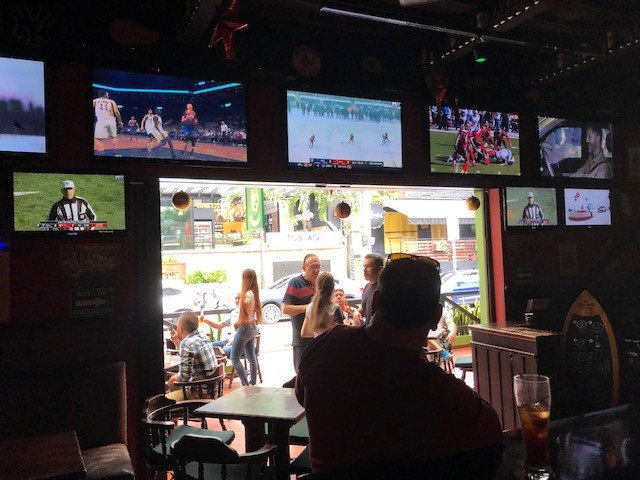 Watching the NFL at a Gringo sports bar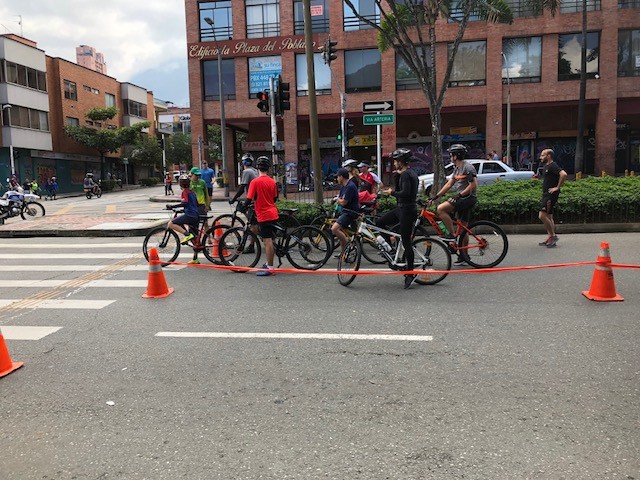 Avenida Poblado is closed to vehicular traffic on Sundays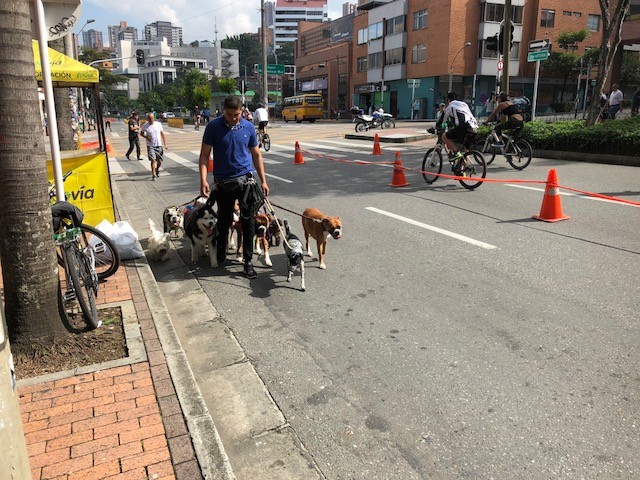 A dog walker on Avenida Poblado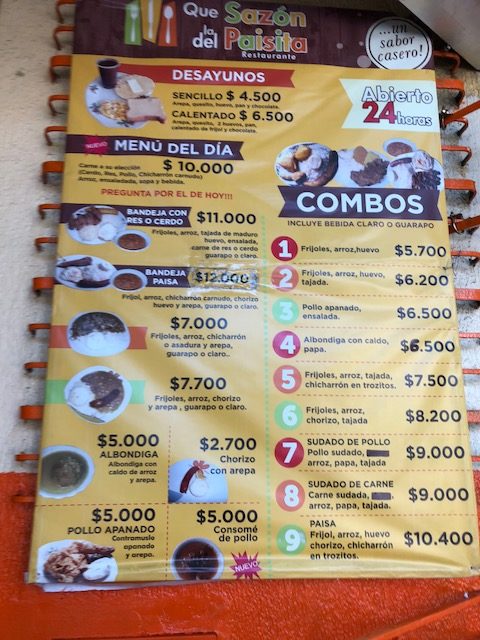 $3000 colombian pesos are one dollar. So, dive by 3000 to get the cost of a meal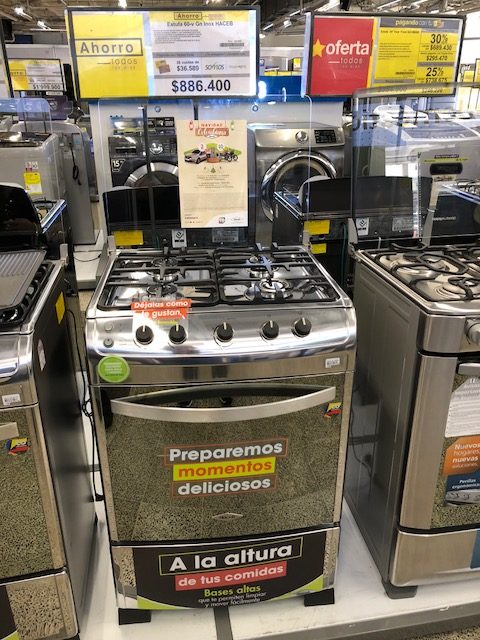 Gas stoves are the way to go in Medellín
More low cost appliances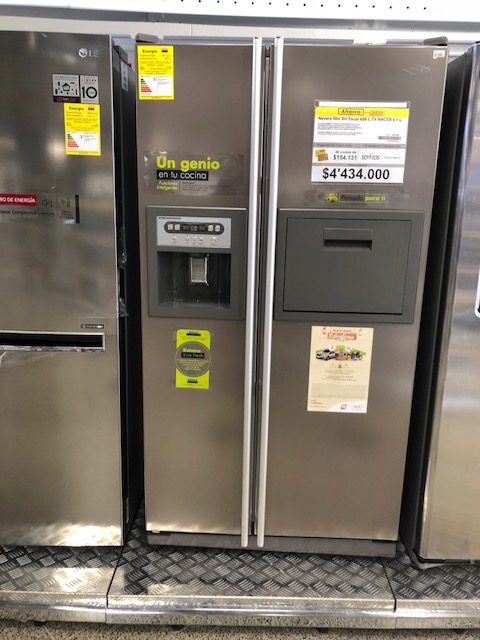 Appliances are inexpensive in Colombia
This Exito has 44 check out stands and dwarfs any Walmart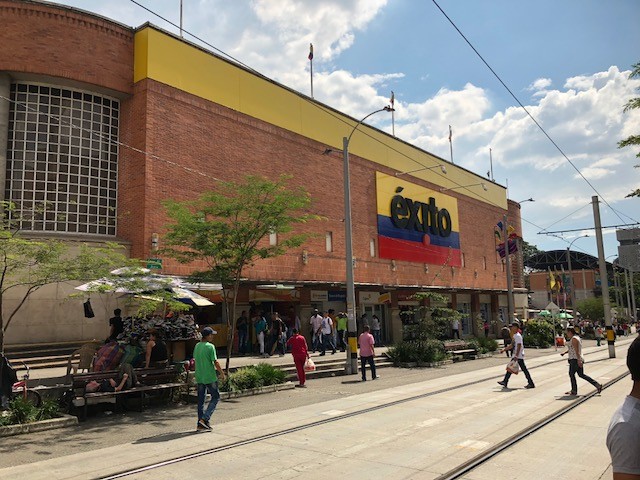 Exito stores are similar to Walmart but many are bigger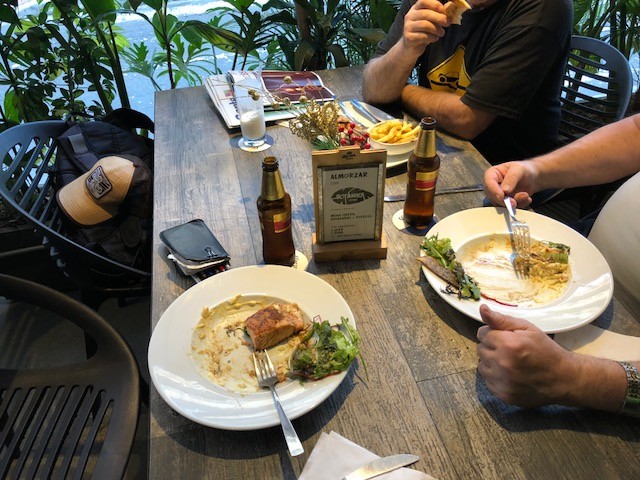 A delicious meal for 3 at a first-class restaurant for around $25.00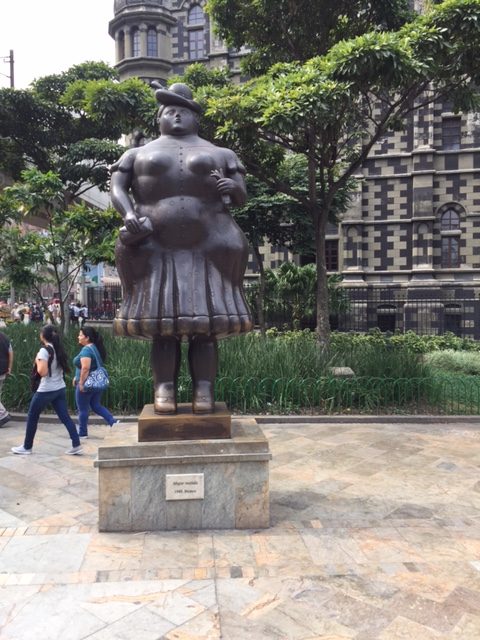 Another one of Fernando Botero's works of art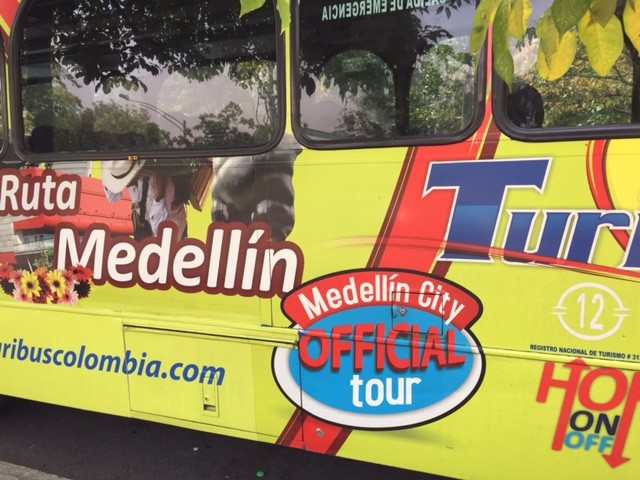 You will tour Medellín in a bus like this
One of Fernando Botero's incredible scurptures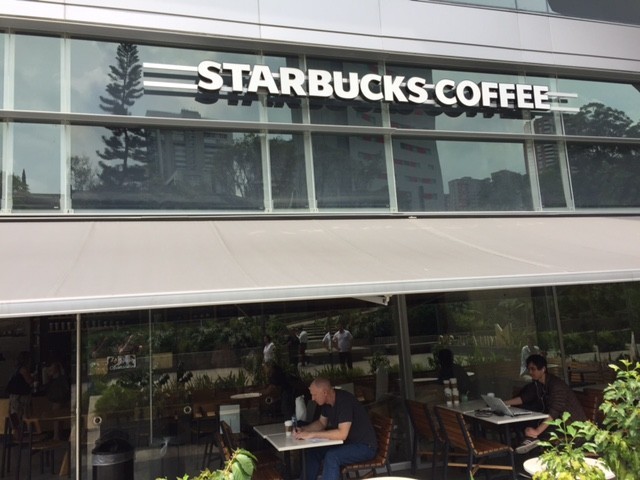 Medellín even has Starbucks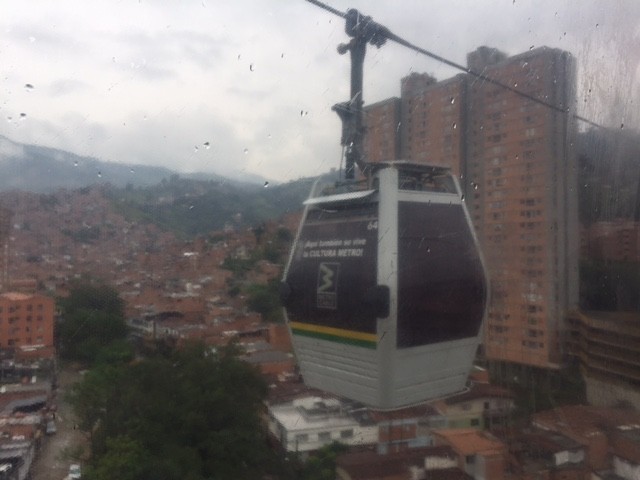 The city's ultra modern areal tram will take you to new heights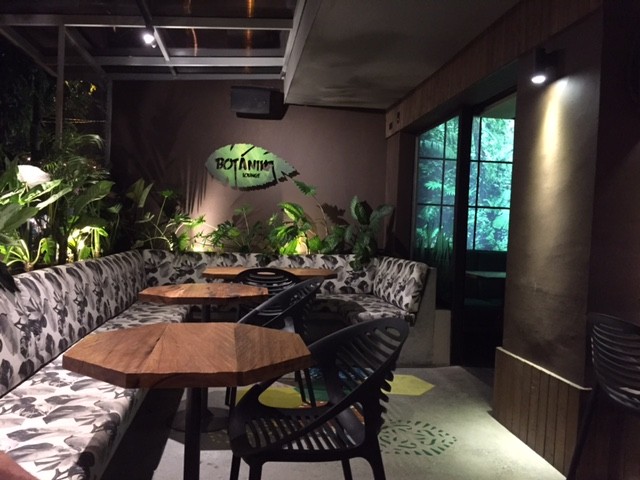 Medellin has numerous affordable upscale restaurants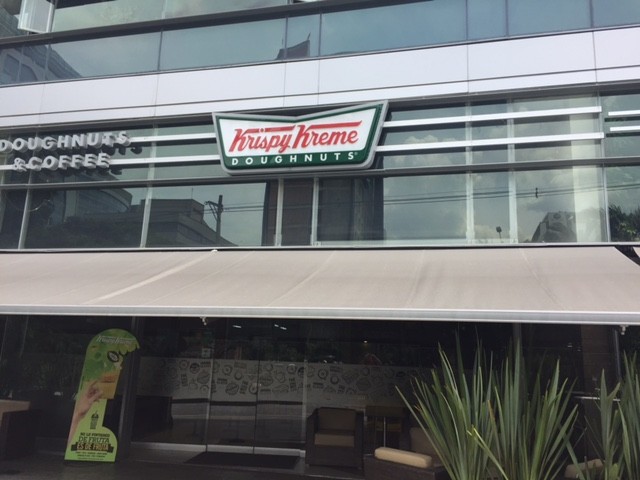 A treat from home in Medellín
Inside of one of Medellin's mega-malls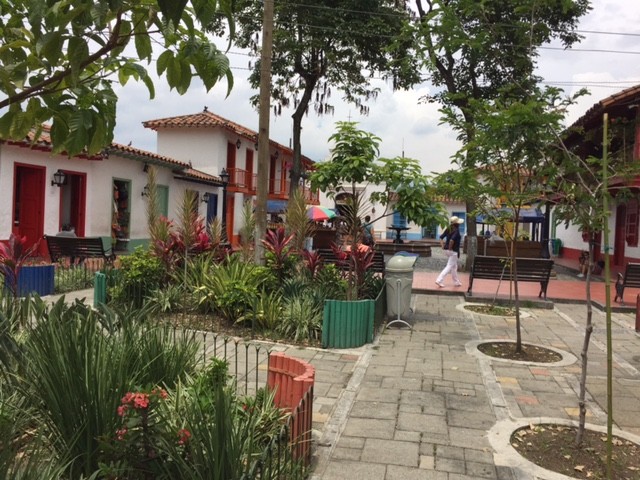 Pueblo Paisa is a stop on the tour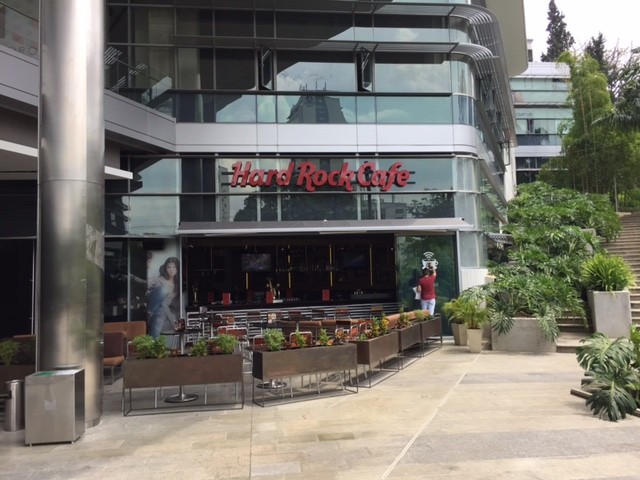 U.S. – style entertainment is available in Medellín.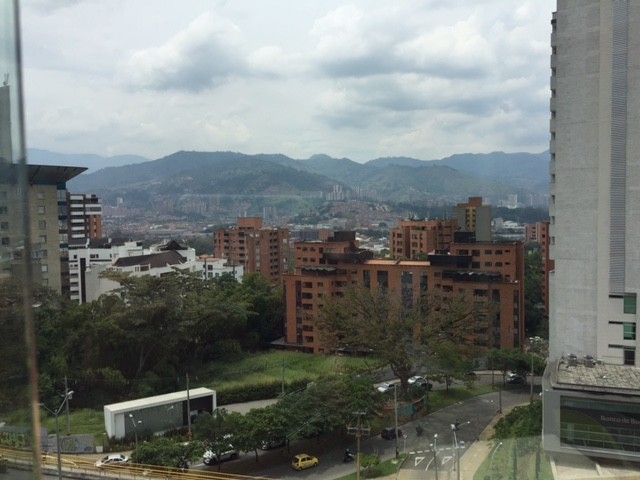 A view of the Medellín skyline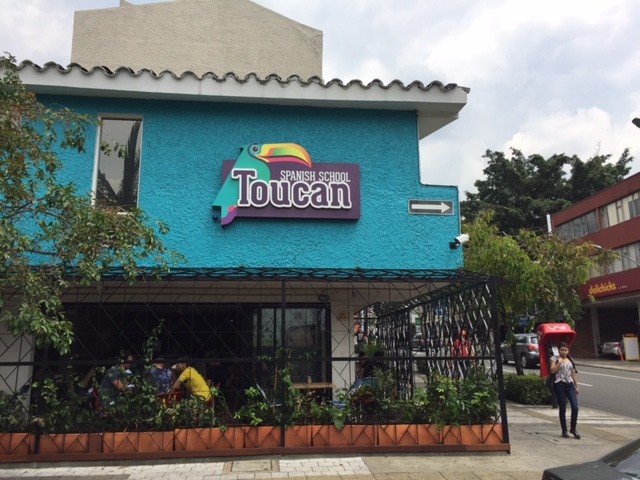 Expats can study Spanish in Medellín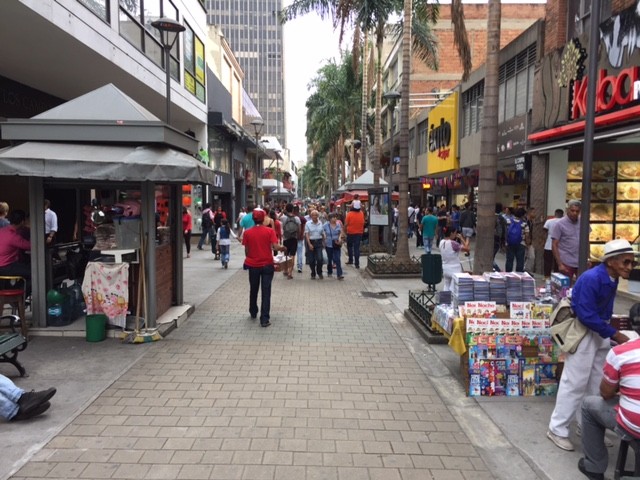 One of the city's outdoor pedestrian malls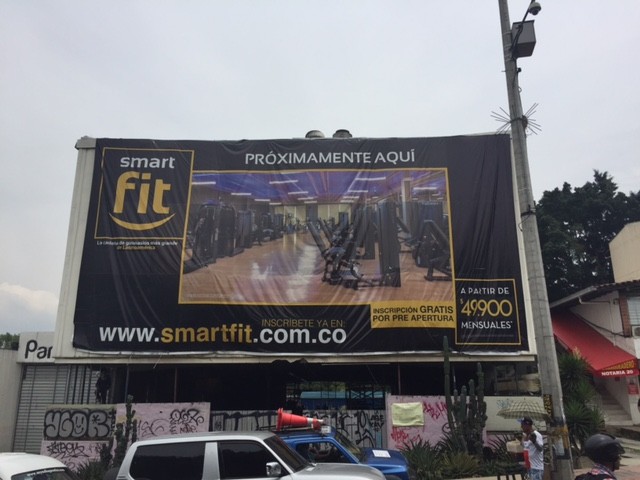 One of the city's modern gyms where expats can stay fit affordably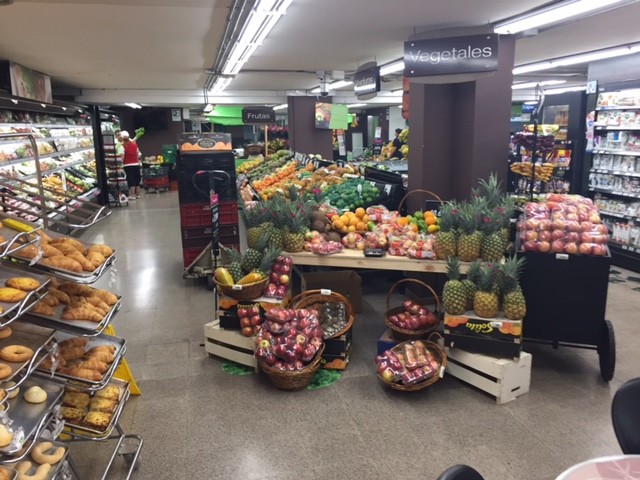 Inside of a modern supermarket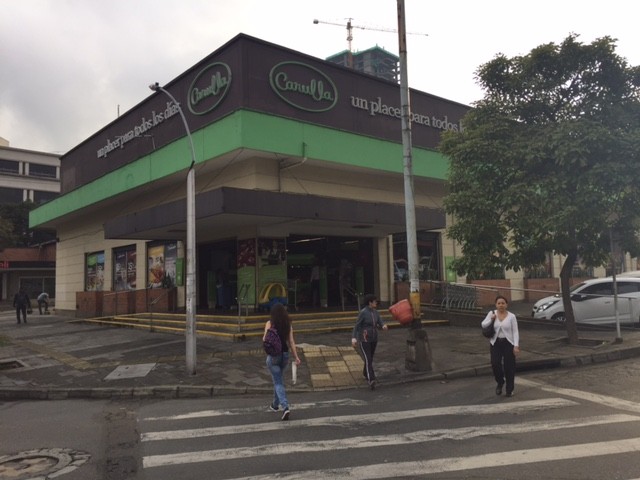 Carulla is popular supermarket with expats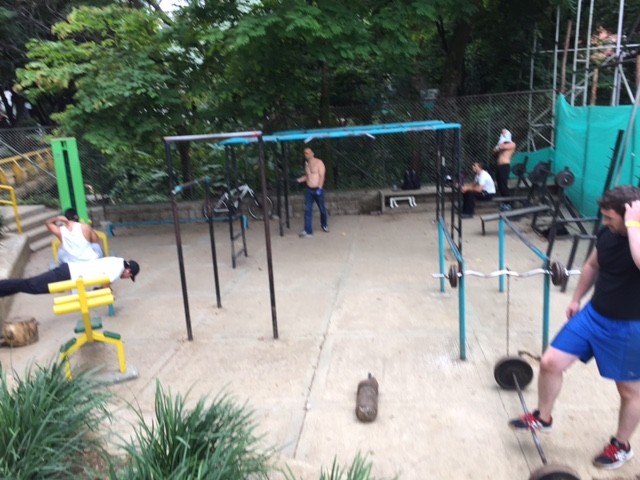 Free outdoor gyms can be found in Medellín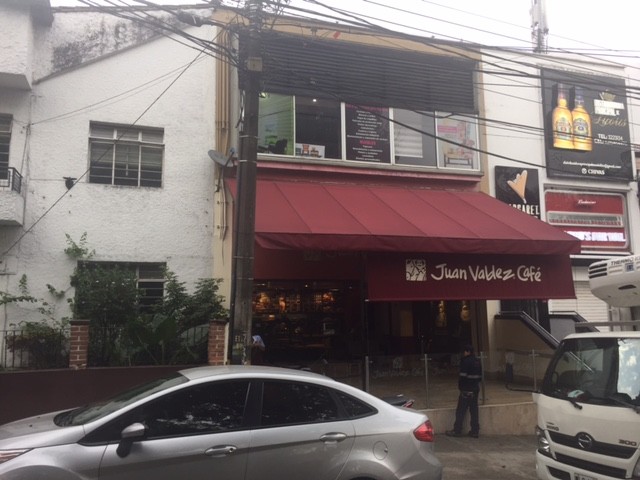 Juan Valdez is a chain of Colombian coffee shops similar to Starbucks.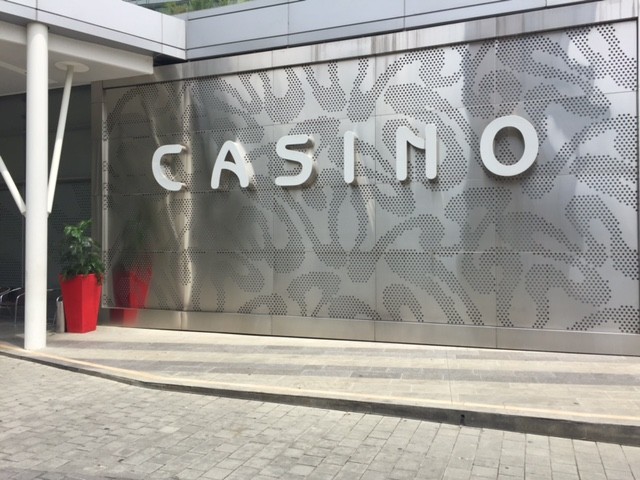 Many casinos can be found in Medellín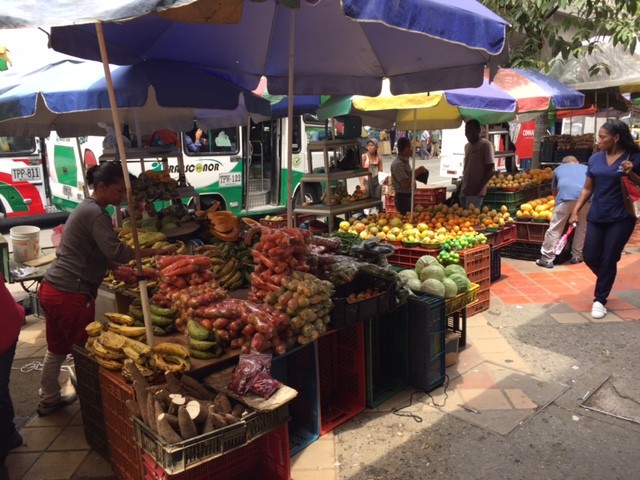 Fresh fruits and vegetables are available year round because of the spring-like climate in Medellin
Patrick's Irish Bar is a favorite hangout for expats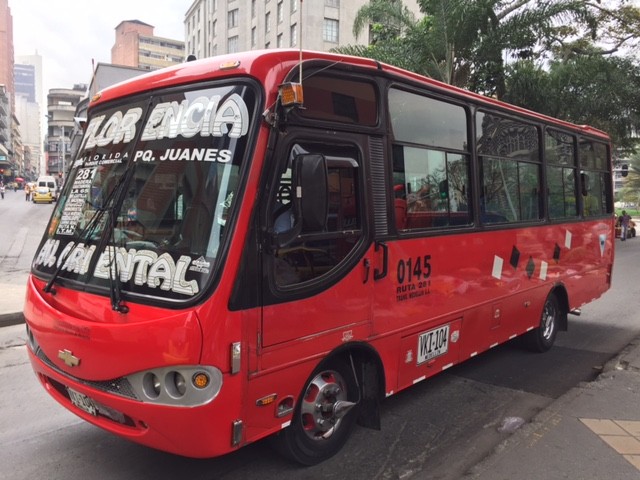 One of Medellín's buses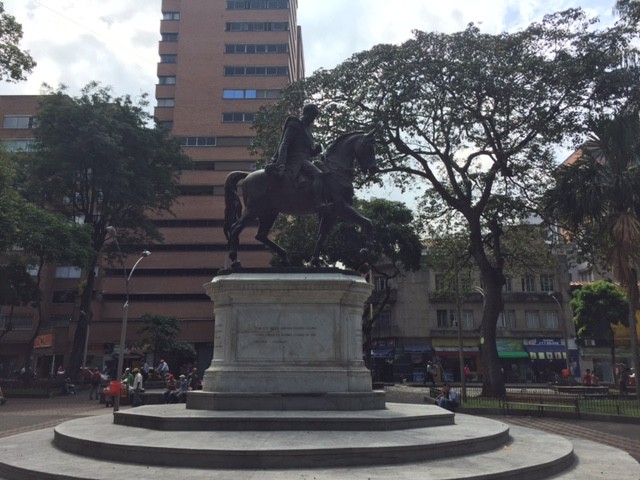 Parque Bolivar in the heart of downtown Medellín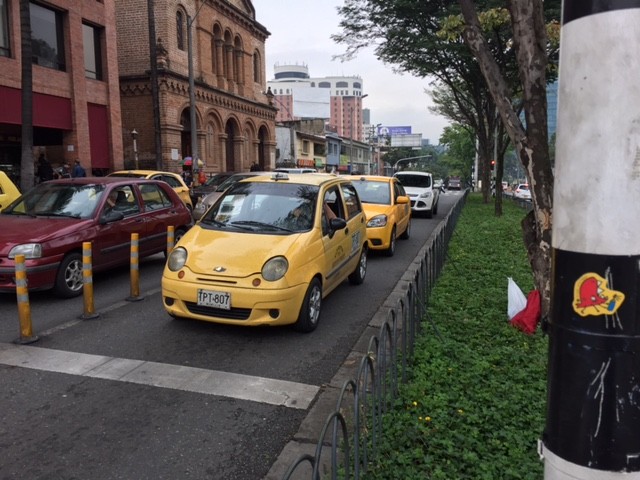 One of Medellín's affordable taxis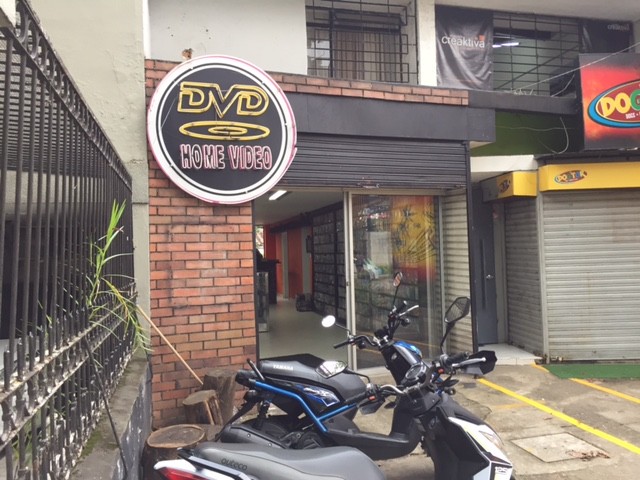 Movies can be rented all over the city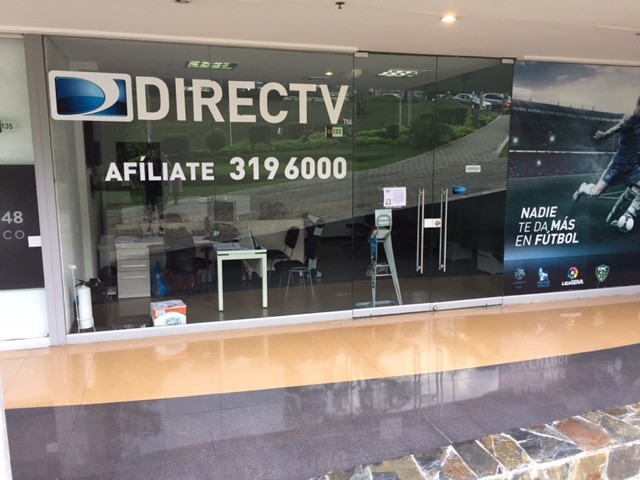 Direct TV is one option for expats in Medellín
Exito is the number one supermarket chain in Medellín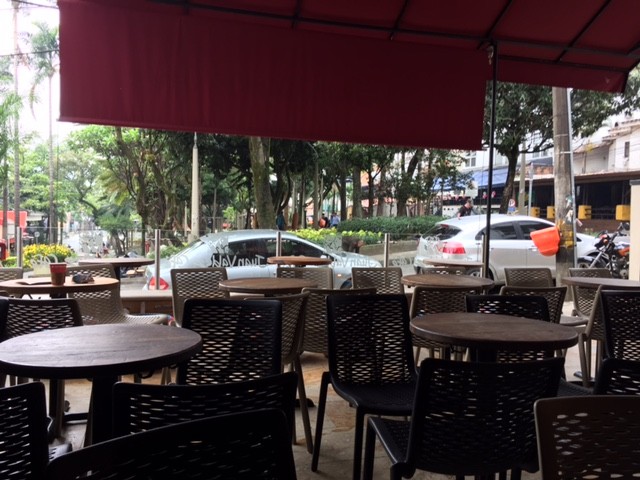 Inside the Juan Valdez coffee shop at Parque Lleras in the Poblado section of town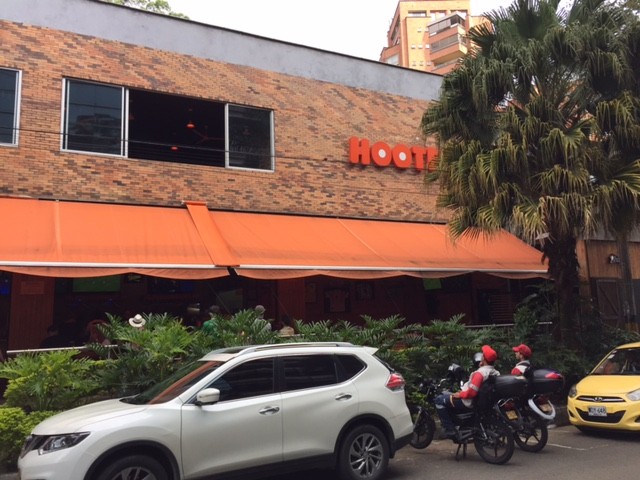 More entertainment for expats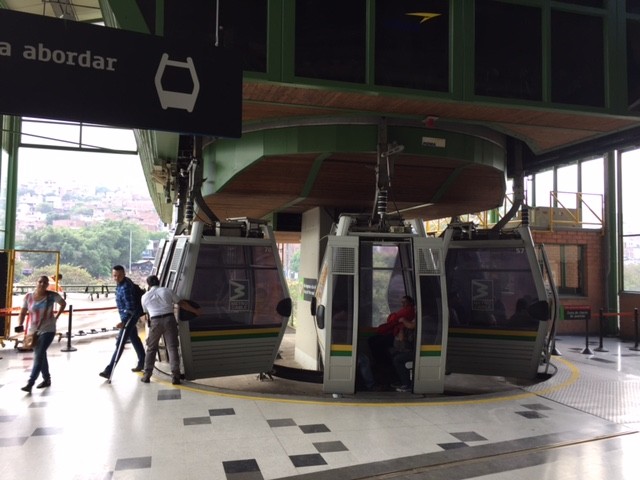 Boarding the aerial tram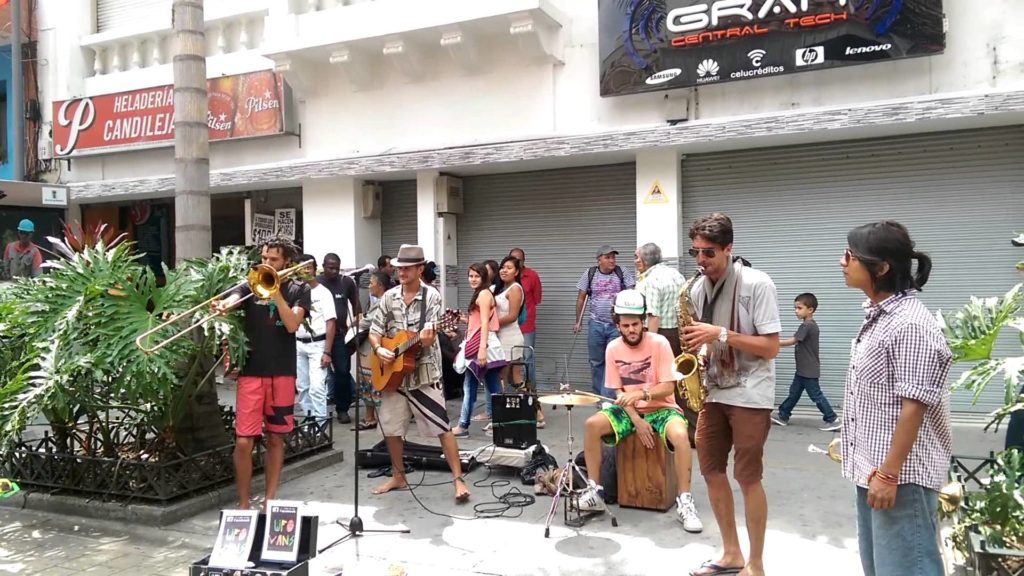 Medellin's people
Reporting the news from Sabaneta

Medellín's finest make Medellín safer than most U.S. cities

Pedestrian streets abound in downtown Medellín

Sporting goods stores are all over the city.

This is the local version of Dick's

Beautiful monuments are found all over Mefellín

Beautiful hand-crafted souvenirs are found all over the city at affordable prices

Papaya is just one of the tropical fruits available at bargain prices

Christopher Howard standing in front of one of Botero's magnificent sculptures.

Botero is one of Medellín's most famous artists

Rent-free bicycles are one way to get around Medellín

Christmas is celebrated all over Medellín

Easy to read maps of Medellín's light rail Metro System are found at all of the stations

Anyone for pool?

Wine lovers can find an ample variety at Medellin's supermarkets

An wide variety of foods are found at the Carulla supermarket chain in Medellín

Carulla is one of the city's best supermarkets.

Free WIFI is available all over the city of Medellín

Buying a mouth-watering ice cream cone at one of the Nemo's chain stores

The city's Tourism Police help make for a safe city

One of Medellín's busy thoroughfares make it easy to get around the city

Outdoor crafts fairs are usually held on weekends

One of Medellïn's open-air street markets where everything is a bargain

A state of the art gym in Medellïn's Poblado neighborhood

Medellïn's Envigado neighborhood is filled with trendy restaurants

A steak dinner for around $12.00 U.S.

A huge lunch for a over $4.00 US.

Buñuelos are a typical food found all over Medellín and Colombia

A plaque on the side of a building in Medellin's Sabaneta neighborhood

This plaque on the side of a building in Medellin's Sabaneta neighborhood says, "If you like to visit Sabaneta, then you are a person from there."

A colorful restaurant in Medellin's Sabaneta neighborhood

A special elevator for disabled people at one of the city's Metro Rail stations.

The Juan Valdez coffee shop chain is the local equivalent of Starbucks but much better

One of Medellín's inexpensive drugstores where almost anything may be purchased over the counter

Anyone for doughnuts?

One of many bookstores where expats can find books in Medellín

Christmas at one of Medellin's huge shopping malls

Some of the most beautiful flowers in the world are exported from Colombia

Watching the NFL at a Gringo sports bar

Avenida Poblado is closed to vehicular traffic on Sundays

On Sunday's Medellín's Avenida Poblado is closed to traffic for bikers, runners, walkers, skaters and children.

A dog walker on Avenida Poblado

$3000 colombian pesos are one dollar. So, dive by 3000 to get the cost of a meal

Gas stoves are the way to go in Medellín

More low cost appliances

Appliances are inexpensive in Colombia

This Exito has 44 check out stands and dwarfs any Walmart

Exito stores are similar to Walmart but many are bigger

A delicious meal for 3 at a first-class restaurant for around $25.00

Another one of Fernando Botero's works of art

You will tour Medellín in a bus like this

One of Fernando Botero's incredible scurptures

Medellín even has Starbucks

The city's ultra modern areal tram will take you to new heights

An absolutely breathtaking experience!!!!

Medellin has numerous affordable upscale restaurants

A treat from home in Medellín

Inside of one of Medellin's mega-malls

Pueblo Paisa is a stop on the tour

U.S. – style entertainment is available in Medellín.

A view of the Medellín skyline

Expats can study Spanish in Medellín

One of the city's outdoor pedestrian malls

Where most products are dirt cheap

One of the city's modern gyms where expats can stay fit affordably

Inside of a modern supermarket

Carulla is popular supermarket with expats

Free outdoor gyms can be found in Medellín

Juan Valdez is a chain of Colombian coffee shops similar to Starbucks.

Pictured is the one across from Parque Lleras in the Poblado area. Expats hang out here.

Many casinos can be found in Medellín

Fresh fruits and vegetables are available year round because of the spring-like climate in Medellin

Patrick's Irish Bar is a favorite hangout for expats

One of Medellín's buses

Parque Bolivar in the heart of downtown Medellín

One of Medellín's affordable taxis

Movies can be rented all over the city

Direct TV is one option for expats in Medellín

Exito is the number one supermarket chain in Medellín

Inside the Juan Valdez coffee shop at Parque Lleras in the Poblado section of town

More entertainment for expats

Boarding the aerial tram

Medellin's people